A Talk by Brian Growthorpe; 8th November 2023
Brian is a retired Chartered Surveyor, initially in general practice. Later in his career, as a consultant at Arup, he helped to develop building retrofit skills. He explained the likely impacts of climate change on our homes and communities, particularly in relation to North Northumberland and the Tweed Valley. The Gulf Stream should protect us from the most severe events, but climate change depends on a range of nfluences, the interaction of which is impossible to predict with certainty. We can expect warmer drier summers and milder wetter winters. The risks of flooding in Berwick, Tweedmouth and Spittal are predicted to be very low, although sewers in a few streets such as Sandgate may not be able to cope with surplus water during heavy storms. Our gutters and downpipes will need regular checking to ensure they are not blocked.
A high proportion of buildings in Berwick and district were built before 1914 using traditional techniques and materials: mostly sandstone, lime mortar and timber. Buildings have solid walls that are load bearing. Traditional buildings were simpler, not equipped with heating, plumbing and electrical systems. Open fires needed draughts to draw the air in and chimney flues to expel the smoke, quite different from the levels of airtightness expected in modern buildings. Without draught proofing and blocking gaps and holes, traditional homes can lose up to 25% of heat through ventilation and infiltration.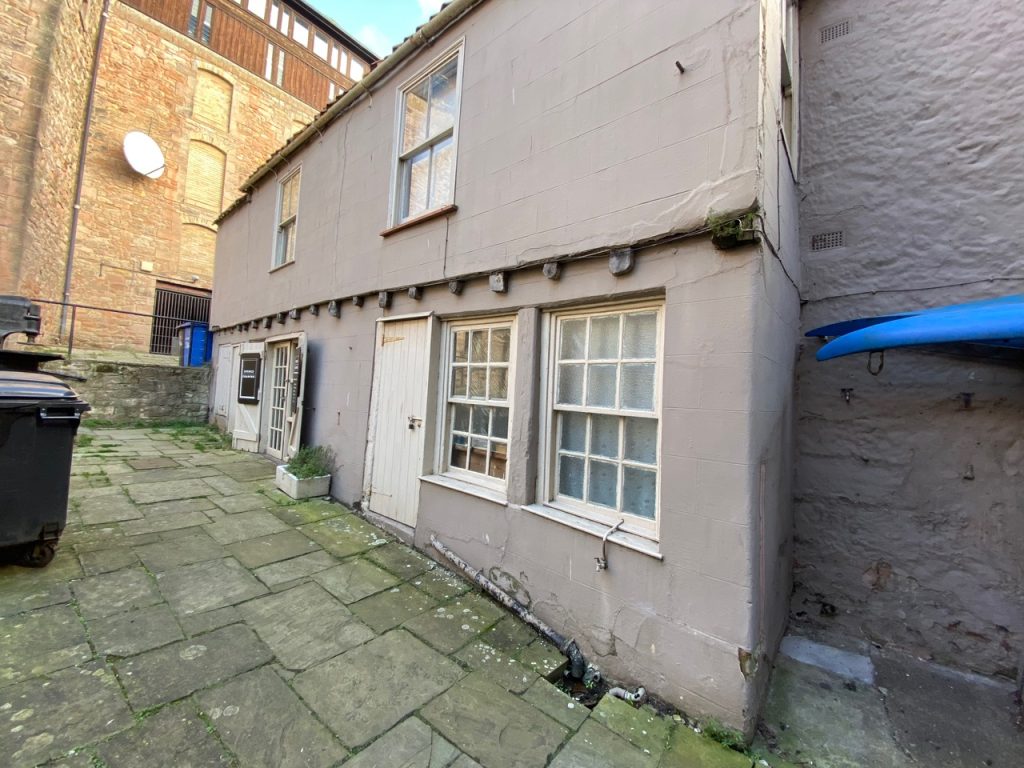 Retrofitting is the process of updating older buildings to meet the challenges of climate change and achieve higher energy efficiency. This will make our homes more comfortable, cost effective and meet national goals of greenhouse gas reduction, enforced by the Climate Change Act 2008. A retrofit hierarchy would be i. Reduce demand; ii Maximise efficiency; iii. Use renewable technologies. This matters because houses are currently responsible for more than 75% of greenhouse gas emissions from buildings in the UK. Brian explained that building physics has become much more important. U-values measure how effectively building elements and insulation allow heat energy to be transmitted to the exterior. Two case studies of local historic buildings illustrated problems and possible solutions.
However, first steps should be the simple measures which can be taken by us all. Within the home we should stop draughts and air leakage and use heating and electricity more thoughtfully with better controls. Where possible, roof, wall and floor insulation should be planned in as part of other home improvements. Replacement windows can help but often more because of better draught proofing. Efficient heating and hot water systems are important, and gas is likely to be a key fuel in older buildings for many years to come. It is vital to understand your building. Do your own research and, if necessary, get impartial advice about the most appropriate interventions. Air source heat pumps are unsuitable for many traditional buildings because of the low temperatures generated. We should be very careful of over-optimistic sales pitches for expensive technologies.
Several organisations have guidance on the most efficient ways to achieve our aims and the grants available, but the message is clearly action is needed now but passive intervention first! We will provide a link to useful information on the Society's website.
Brian's love of buildings and their place in society was apparent in this timely and informative presentation.
SYG/BG 11/23